Harrison Tremarello

The La Crosse Public Library will celebrate the opening of the "Hmong Diaspora: A Spotlight Collection," on Sunday at 1 p.m. with a reception starting in the main library atrium.
Located on the second floor of the library, the collection highlights nonfiction and fiction books written by Hmong authors that the library will continue to grow. Currently around 30 books make up the collection.
Until February 28, the collection will feature an exhibition of Hmong textiles, story cloths, clothing and other artifacts exploring the history of Hmong migration to and settlement in Wisconsin and La Crosse.
It is the first exhibit dedicated to Hmong culture in the library system's history.
The opening reception will feature a live dance performance by the Hmoob Cultural and Community Center's youth dance group and statements by former HCCA president and local business owner Chong Cher Lee.
On the second floor, curators will walk visitors through the exhibit, and Hmong snacks and light refreshments will be provided.
The library is hosting the event in partnership with HCCA, MN Zej Zog Project and Vang Council of La Crosse. Contributors to the exhibit include the Hmong Cultural Center of St. Paul, Mai Tia Yang, Thread Tradition, True Moua Photography, Alex Vang Arts, Hill Tribe Fusion, Ann Delwiche, Chong Cher Lee, and Yia Vue, who served as cultural liaison for the library.
Local textile expert Mai Tia Yang will lead two guided tours of the exhibition on January 29 and February 19, from 1:30 to 2:30 p.m, and will hold a presentation on the creation and history of antique Hmong textiles on February 21 from 7 to 8 p.m.
Award winner author and former St. Cloud State University professor Dr. Dia Cha will lead a virtual presentation on Hmong folklore and spiritual beliefs on February 7 from 7 to 8 p.m.
Photos: Holmen Middle School Hmong Cultural Celebration
Hmong Celebration 01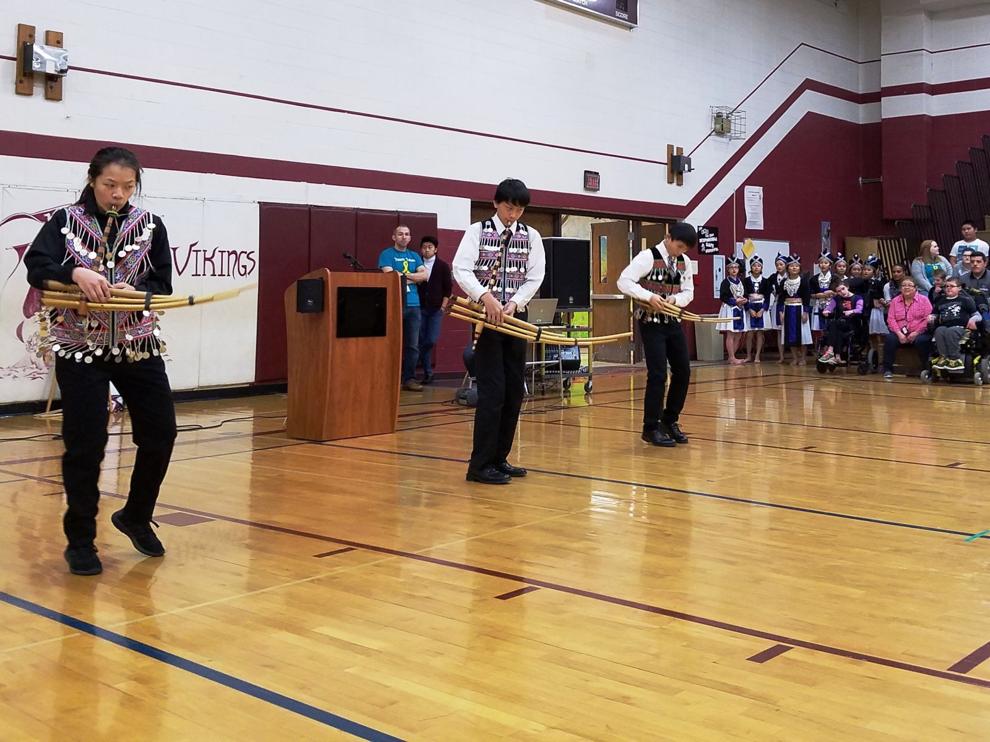 Hmong Celebration 02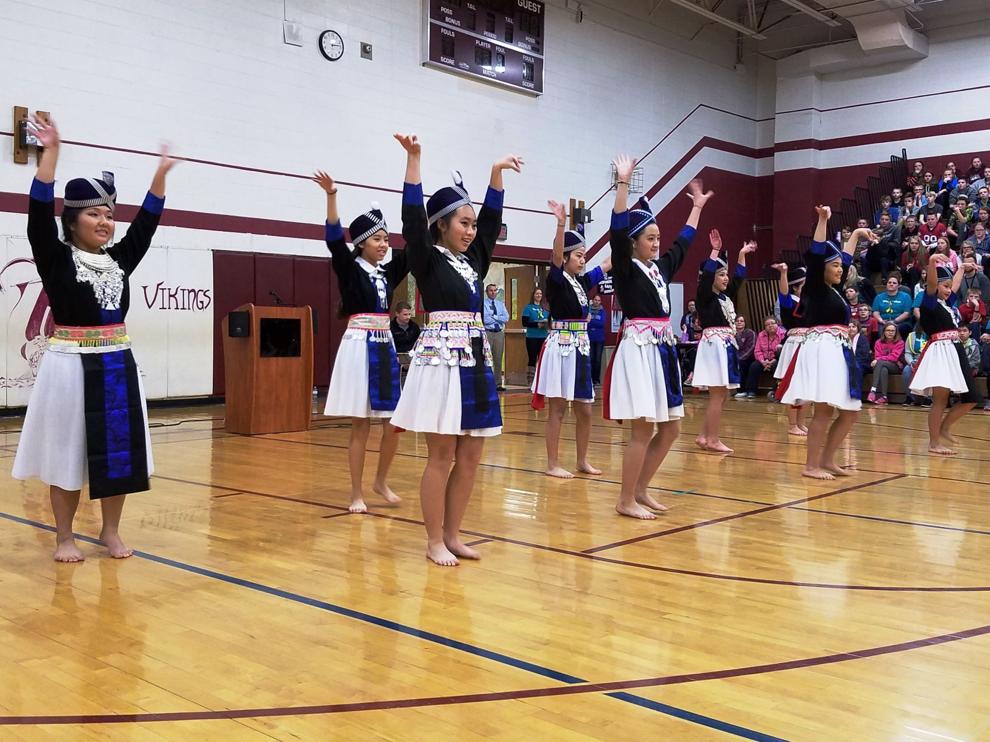 Hmong Celebration 03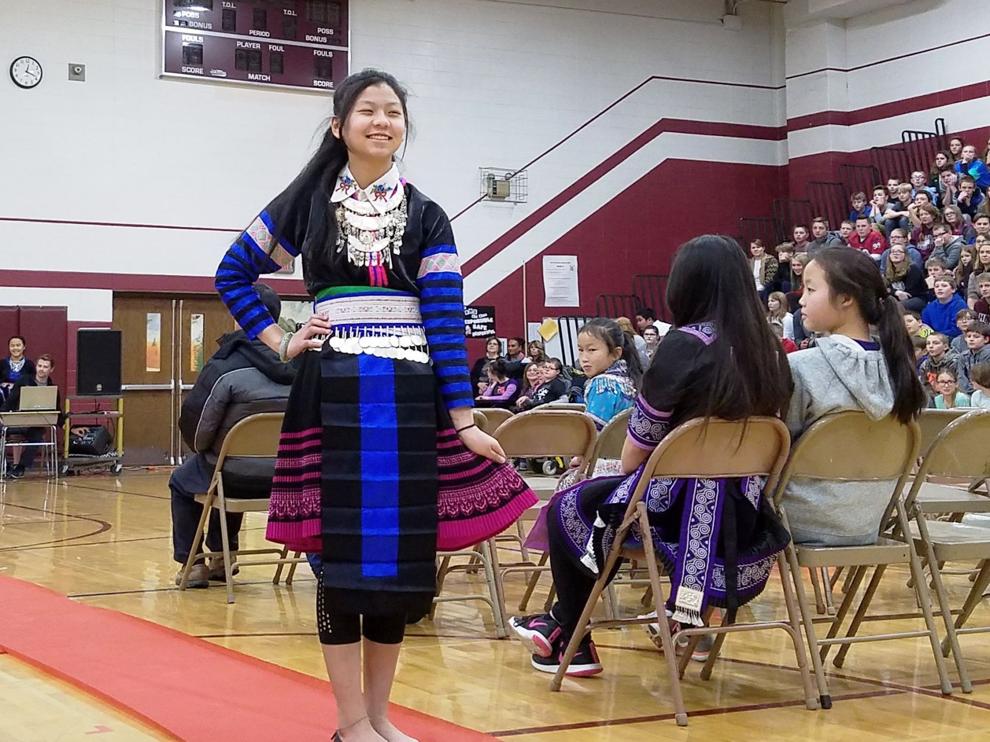 Hmong Celebration 04
Hmong Celebration 05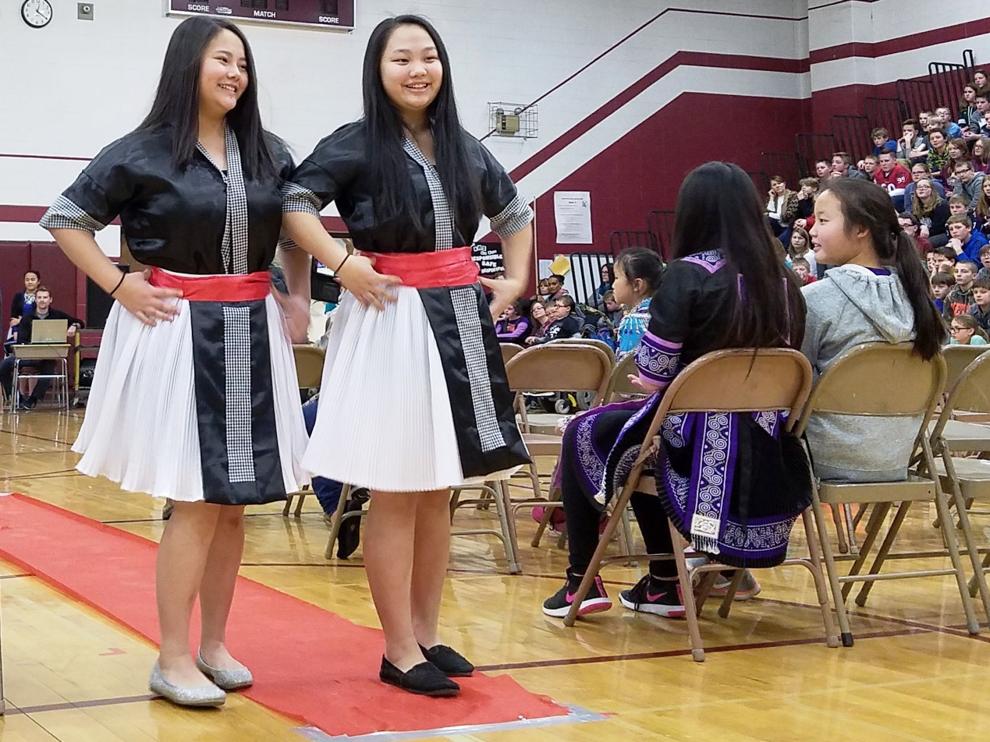 Hmong Celebration 06