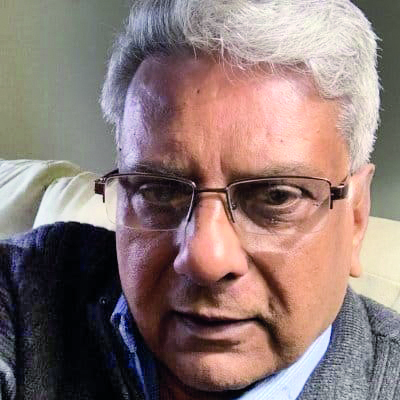 Sujan (78), the writer of popular detective series 'Eken Babu', was found dead inside his flat on Monday morning.
Sujan was found dead inside his bedroom. The security personnel of the housing complex where Sujan was living broke the main door to gain entry to the flat.According to police, around 10:05 am, the domestic help of Sujan's family, identified as Sunita Ghosh, arrived at his flat and rang the doorbell. Despite ringing the doorbell repeatedly, when she found no response, Ghosh informed the security personnel of the apartment. The security personnel also knocked on the door many times but the result was the same. Meanwhile, Dasgupta's brother-in-law had arrived there and later the door was broken by the security personnel to gain entry to the flat. After entering the flat, they saw Sujan unconscious inside his bedroom. He was rushed to Baghajatin State General Hospital where Sujan was declared brought dead.
It is suspected that he suffered a massive cardiac arrest and fell on the floor. As he was alone, Sujan failed to call for help. Police have come to know his wife is in Shantiniketan and Sujan was living alone for the past few days. Till now, the audiences enjoyed six seasons of 'Eken Babu' web series and one film, 'The Eken'.
The production house also announced that the second installment of 'The Eken' will be back in 2023. After getting the news about Sujan's death, the reel-life 'Eken Babu', actor Anirban Chakrabarti said: "I honestly don't know what to say about this, I'm at loss of words. Sujan Dasgupta is someone I owe a lot to. I am Eken Babu to a lot of people first and then Anirban Chakrabarti."