The personal collection of the famed Vogue editor and fashion icon showcases his diverse interests and pioneering sense of style
'The greatest luxury,' proclaimed André Leon Talley in a 2010 interview with the Yale Daily News, 'is to be a kind, good person and to impart to humanity something that will enrich their lives, to have a moment with someone that you've imparted richness.' 
Throughout his life, the ground-breaking journalist, long-time Vogue editor and fashion icon lived by this ethos. A pillar of the industry, he advocated for diversity, open-mindedness and positivity in a world that can often be rigid. Through his insistence, Talley was able to throw open the doors of the fashion world for a much wider group of people.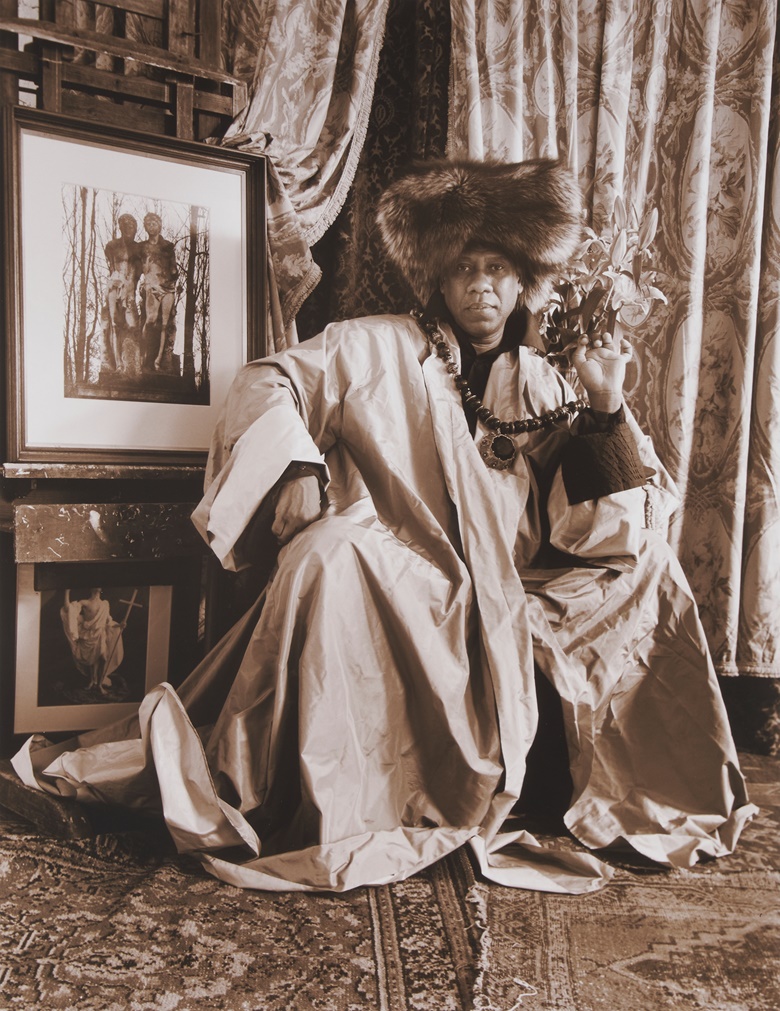 Beginning 27 January, the renowned editor's personal collection will be offered in a series of sales at Christie's. The auctions will include iconic items of clothing as well as fine and decorative art, books, jewellery, personal correspondence and mementos. All proceeds will benefit the Abyssinian Baptist Church in the City of New York and the Mount Sinai Missionary Baptist Church in Durham, both central institutions in Talley's life. 
The Abyssinian Baptist Church, over 200 years old and one of the oldest African-American Baptist churches in the country, is dedicated to worship as well as serving the Harlem community and beyond through its more than 50 ministries. Mount Sinai Missionary Baptist Church was Talley's childhood church and is amongst the first locations he experienced, displayed and observed fashion as a form of expression.
Becoming an icon 
Talley was born in 1948 and raised by his grandmother, Bennie Frances Davis, in North Carolina during the Jim Crow era. Davis, who worked as a cleaning woman at Duke University, was a pivotal and enduring influence in Talley's life.
Obsessed with French culture and the fantasy of Paris from a young age, Talley went on to major in French studies at North Carolina Central University before earning a master's degree in French literature from Brown University. After Brown, he moved to New York City to apprentice under Diana Vreeland at the Metropolitan Museum of Art's Costume Institute. Impressed by her protégé, Vreeland arranged for him to work at Andy Warhol's Interview magazine, his first foray into the glossy world of fashion media.
From there, Talley went on to hold positions at Women's Wear Daily and The New York Times before accepting a job as fashion news director at Vogue in 1983. He was promoted to creative director in 1988 — the first African American man to hold the position — and would later be appointed editor-at-large, working side-by-side with the legendary editor Anna Wintour for decades. 
Known for his larger-than-life persona and eccentric personal style — often decked out in floor-length robes or flowing kaftans, Louis Vuitton luggage or Ugg boots — Talley believed in fashion as a means of personal expression.
Throughout his long and illustrious career, he broke down barriers as a Black man from a working-class background in a notoriously white and privileged industry and became an influential part of the cultural zeitgeist. A close friend to figures like Karl Lagerfeld, Manolo Blahnik and Oscar de la Renta; a judge on America's Next Top Model and a mentor to designers like LaQuan Smith, Talley was more than a force in fashion, he was an icon's icon. 
Fashion and friendship 
Much of Talley's collection underscores the important relationships he shared with many of fashion's luminaries. One of his closest confidantes was the Belgian designer Diane von Furstenberg. Over more than 45 years, the two bonded as both collaborators and friends.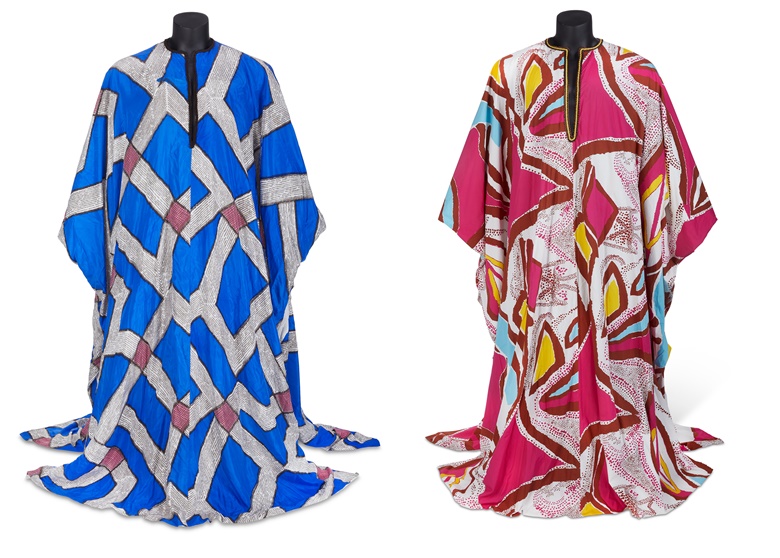 Von Furstenberg designed custom kaftans for Talley, and he curated a retrospective exhibition on the designer, 'Diane von Furstenberg: Journey of a Dress.' In 2009, the friends famously attended Barack Obama's inauguration together.
After Talley's passing in 2022, von Furstenberg posted a heartfelt tribute on Instagram, writing, 'Good by darling André…No one saw the world in a more elegant and glamorous way than you did…no one was more soulful and grander than you were…the world will be less joyful now…'
Another important figure in Talley's life was Karl Lagerfeld, the famed German fashion designer and long-time creative director of Chanel. After a chance meeting in 1975 in Paris, the duo's friendship endured across many decades. 
Lagerfeld often sent Talley books and handwritten letters, along with personal sketches. The kinship between these pillars of fashion is obvious in the warmth of Lagerfeld's inscriptions.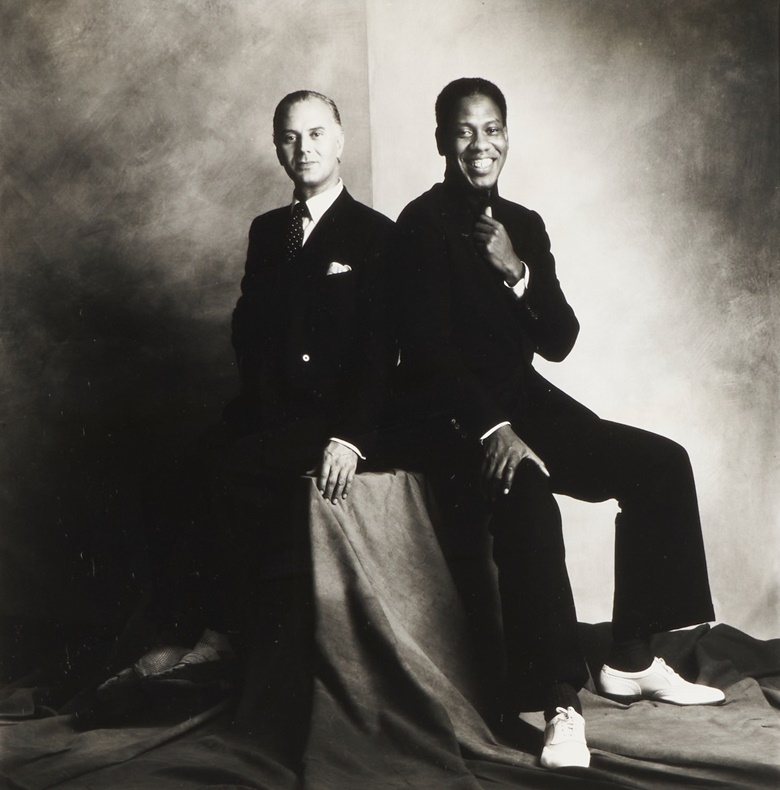 Talley also received many personal sketches from legendary shoe designer Manolo Blahnik. Alongside these drawings, Talley owned Manolo Blahnik pillows, plates and a cache of books about the designer. And of course, there is Talley's stunning collection of shoes, which Blahnik made custom for the editor.
Art and life 
Talley's passion for beautiful objects extended beyond fashion to art, literature and interior design. While working at Andy Warhol's Interview, he grew close with the Pop artist.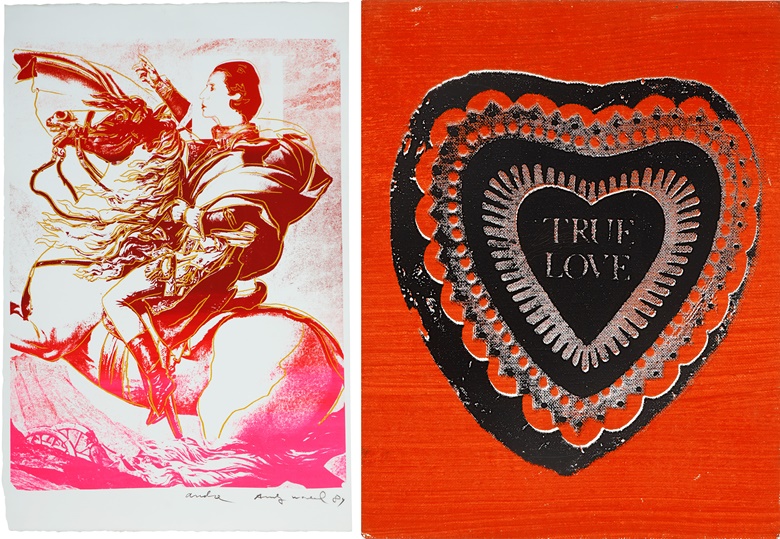 In an interview with Bobbi Brown for her podcast Long Story Short, Talley described his relationship with Warhol saying, 'I loved him because he accepted everyone, everyone was fabulous, everyone was great…he always included everyone. You could be a drag queen or you could be Basquiat, you could be Princess Caroline of Monaco or you could be Grace Jones. You were a part of the Warhol world.' 
The mutual admiration between the two is evident in the art that Warhol gifted Talley, such as Heart Shaped Candy Box (True Love) (1984). The silkscreen painting of a candy heart, given to Talley in 1984 by the artist, demonstrates a warmth and friendship between the two that would last until Warhol's death.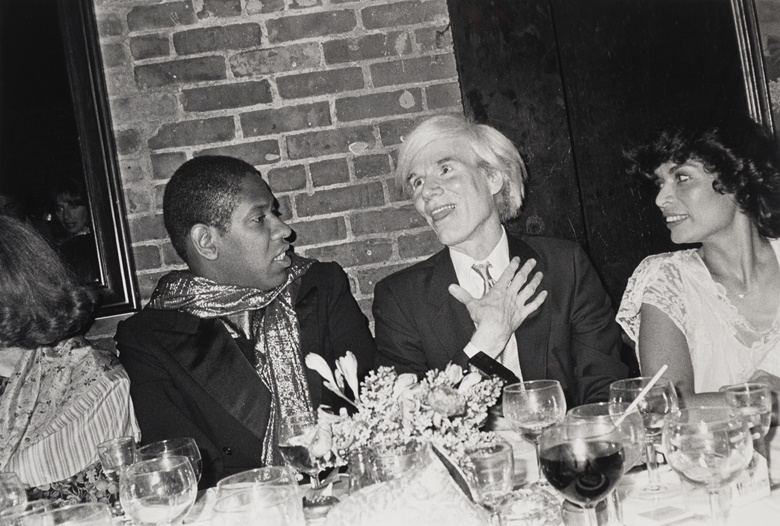 Vreeland also remained an important mentor in Talley's life, and he honoured this through the many images of her included in his personal collection. A work by Warhol — Diana Vreeland Rampant (1981) —captures her essence as a pioneering leader in fashion. The colour blocking and silkscreen technique is typical of Warhol's prints depicting famous cultural icons like Marilyn Monroe and Elizabeth Taylor. 
These represent only a small segment of the close personal and professional relationships Talley cultivated throughout his lengthy career. As a luminary of fashion and a trailblazing figure, he left the world better than he found it, embracing luxury in all senses of the word.